CRISTINA ALBERTONI, CADENAZZO TI - Cristina's Ticino-inspired speciality cuisine
Jean-Pierre Ritler | 22.10.2015 |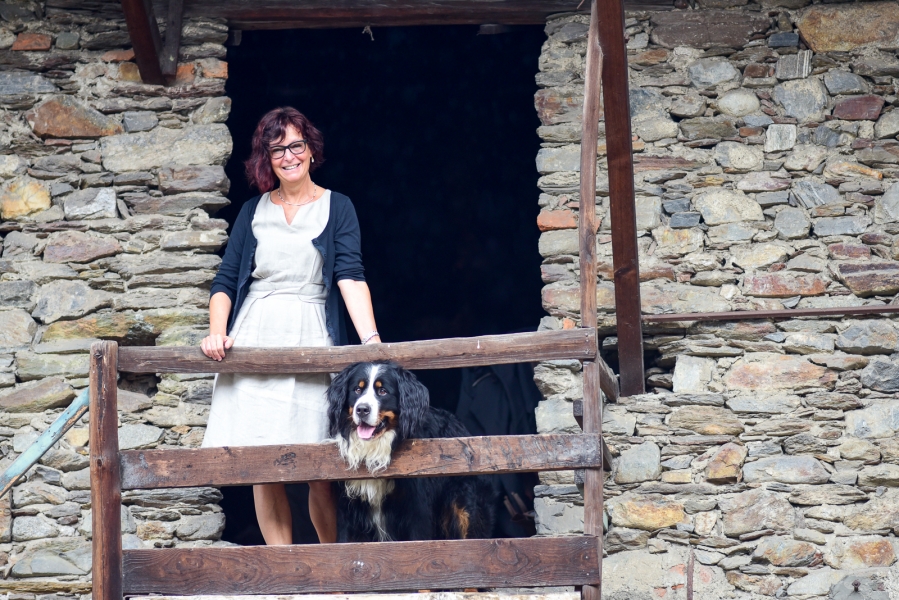 ---
Cristina's Ticino-inspired speciality cuisine
"We kick off the Swiss Tavolata meal with an aperitif, which varies according to the time of year", says Christina in explaining her menu selection for her Tavolata guests. This is served together with puff pastries. Cristina procures the Formaggini cheese from a well-known cheese dairy close by or from the market in Bellinzona.
Her husband Fabrizio takes care of the wine, chiefly taking small Ticino-based producers into consideration. For the drinks reception, he might select a Spumante wine produced using the small Americano grape – a real rarity. "You absolutely have to write that I could not host the Swiss Tavolata without the help of my husband", urges Cristina, showing her modest side in the process. This is something that we are more than happy to do here!
For the starter, Cristina serves up all kinds of sausage products: Prosciutto ham, Mortadella sausage, dried meats, Salemetti – all sourced from the local region. These delights are accompanied by self-pickled vegetables from her organic garden.
Next up is the main course: Saffron risotto and saltimbocca on a Marsala sauce, a classic piece of Italian cuisine with dried Ticino ham and sage. "The rice comes from the Terreni alla Maggia farm", says Cristina. Instead of risotto, those who want to can also order polenta, which Fabrizio then prepares on an open fire. A red wine from Settemaggio, a small family business in neighbouring Monte Carasso, is served with the food. This was also selected by Cristina's husband Fabrizio.
Before the dessert arrives, a delicious selection of cheeses is delivered to the table. Guests can primarily look forward to Alpine cheese, which the Albertonis collect directly from dairymen working on an Alpine pasture in the Maggia Valley. Together with the cheese, Cristina serves her home-made spicy Mostarda sauce. While for the Ticinese and Italians this sauce is an absolute must with cheese, very few people are familiar with it on the northern side of the Alps. I won't say any more except that you should simply try the Mostarda sauce and you'll be a fan! The culinary journey through Ticino is rounded off by a delicious panna cotta served on a fruit sauce.
Cristina is a passionate Swiss Tavolata host. "I now only work part time and also want to have something else to do. Opening a restaurant unfortunately isn't an option. Swiss Tavolata is therefore ideal for me". And guests can be more than just pleased that Cristina has decided that this is the case.
More News Posts
---