SWISS TAVOLATA IN AUTUMN
Esther Bieler | 06.11.2015 |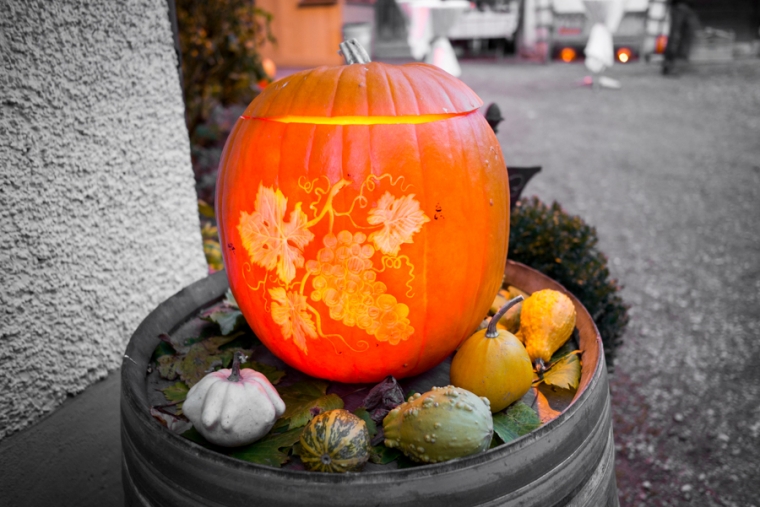 ---
Autumn time – pumpkin time
Halloween has been and gone – now is the time to "cut up" this year's pumpkins and prepare a range of delicious dishes using their orange flesh. However, first I want to get inspired. To help me do so, I'll be heading to the Rudolfingen pumpkin festival in Zurich's wine region which is to take place this coming weekend. (6/7 November 2015).
I arrive just in time as dusk draws in. Right on cue, the candles in the pumpkins are lit as the street lights are turned off. Since 1999, the pumpkin festival has been held each year in the first week of November. It was established in order to save the loss-making village shop. Everybody in the village takes part and calves over a thousand pumpkins! The pumpkin flesh is used to create a variety of dishes that can be enjoyed at the festival.
I take a pleasant stroll through the village, enjoy a warming mulled wine and marvel at the artistically decorated pumpkin lanterns, regional specialities and handicrafts offered at the stands as well as in barns and small shops. I warm my cold hands at one of the numerous fire baskets and quickly get talking with other visitors. Where are the biggest pumpkins? And what about the floating ones? Which wine cellar is particularly cosy? Would you recommend a pumpkin soup or perhaps a pumpkin sausage? Why not both?!
I decide to make do with the mulled wine and subsequently treat myself to a Tavolata. After all, it is not far to Schaffhausen, Kloten or the Zurich Unterland. In Kloten, for example, there are oven-baked pumpkin vegetables. And in Schaffhausen, "Wy-Guetzli" (Swiss-style biscuits) served with coffee await.
Everything about the festival on 6/7 November 2015
More News Posts
---