SWISS TAVOLATA at 4th advent
Esther Bieler | 19.12.2015 |
---
From the old town to a farmhouse delight
Berne is particularly atmospheric at Christmas time and right up until 24 December festive Christmas markets will be taking place on the city's Waisenhausplatz and Münsterplatz squares.
At Münsterplatz, visitors will primarily find handicrafts, while the stalls at Waisenhausplatz just ten minutes away focus on well-established market items. The traditional Old Year Market (Altjahresmarkt) will also take place here on 28 and 29 December. And from 23 December, you will once again be able to go ice skating on Berne's Parliament Square (Bundesplatz). Admission is free and you can hire your skates at the rink. Fantastic family fun!
A stroll through the atmospheric old town of Berne can be perfectly combined with a Tavolata. Five female farmers (located no further away than 10 to 20 minutes by car) will offer you up typical regional dishes, with some Tavolatas even being held between Christmas and New Year.
Vreni Hofer-Galli from Dieterswil and Melanie Ramser from Oberbalm still have places free on 28 December, for example. From January, all of our hosts will once again be offering their Tavolatas or Sunday brunches on a regular basis (e.g. with Melanie Ramser on 9 January).
Why not treat your loved ones to a Tavolata and enjoy it together in the new year. You can find gift vouchers here.
Information on Christmas markets
http://www.weihnachtsmarktbern.ch/maerkte-in-bern/weihnachtsmarkt-bern-2015/
Information on the ice rink on Berne's Parliament Square (Bundesplatz)
http://www.bern.com/en/stadt-bern/events-bern/top-events/eisbahn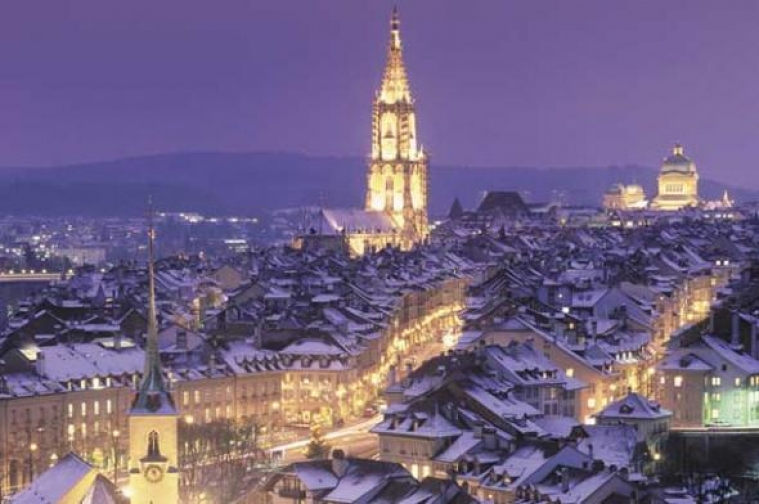 More News Posts
---