10 questions to Helen Schmid, Wittnau AG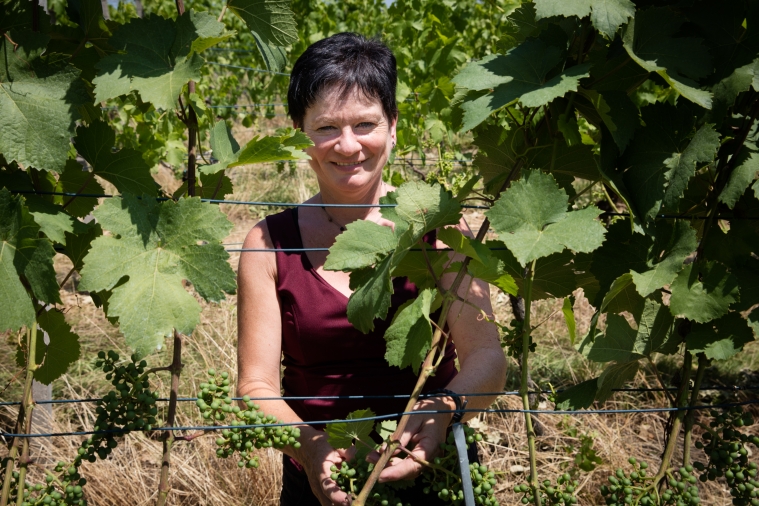 ---
For what does your heart beat?
For children, especially for my grandchildren. They are the future of this earth and deserve to learn and live a careful handling. But also for music; since my earliest childhood.
Your husband helps you for the SWISS TAVOLATA project. Where did you meet him?
At a men's choir concert which I attended with a good friend. We were serendipitously sat next to him. We spoke together and three weeks later we had a date together. And then it happened! Later on he joined that choir and he is member since then. Moreover we sing also together in the mixed choir "Freaktal Singers".
What's your favourite meal and why?
To eat ist for me more than only fill the stomach. I link to eat with rest periods and to sit together on a table. Eat and chat is a way to connect with other people. You can exchange thoughts and recharge your batteries. That's why I don't have any favourite meal. To dine with lovely people and drink a glass of wine is quality of life - and any simple menu tastes wonderfully to that.
If you had to give something up, what would that be and why? Chocolate, butter or meat?
Oh, what a question… I can easily renounce butter. I never put butter on my breakfast bun or on a sandwich, and for cooking I can use colza oil. I can renounce chocolate as well. I love sweets but rather cake or desserts. Therefore it would be the toughest to give up eating the standard comestibles as meat, potatoes and fruits.
What's your lifelong dream?
I would love to grow old alive and kicking and happy and keeping an open mind for new stuff.
As a farmer you have a really busy working day. How do you relax?
Spending time with my family, friends and rural women. Playing and reading, strolling, doing creative works and of course singing, singing, singing.
What's your favourite place?
A bench on the hill above our farm. I can sit there on every season of the year, at any time and to gaze out into the distance and just relax.
Who's your hero?
I don't really have a special hero. But there are some people that I admire for their doing.
What's your last reading before you sleep (book title, newspaper name, etc.)?
Books of Pierre Stutz and Paulo Coelho.
What's your motto of life?
The way is the goal - Oh what could I learn on the way and the loop way to my goals! A lot of precious things. And, by the way, on that way I become a SWISS TAVOLATA host - a really cool job!
More News Posts
---
CONTACT
SWISS TAVOLATA
Kehlenstrasse 25
CH-5712 Beinwil am See
Switzerland