Dining like at mother's home
Admin-SwissTavolata | 26.04.2017 |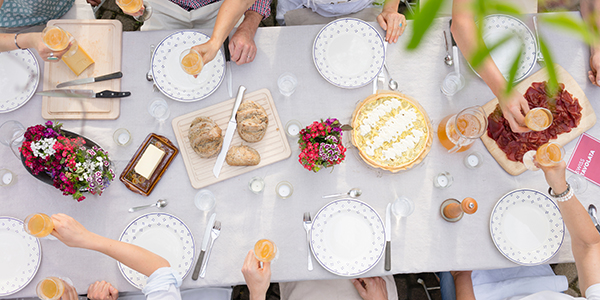 ---
Mother's Day, a happy day for the whole family
Scents and flavours let us remind the feeling of security and comfort. What could be nicer than a good meal at home in the cosy kitchen or living room? Those memories are closely linked with our mothers and grandmothers. If a juicy Sunday roast, a crispy Rösti, glazed carrots or sweet Öpfelchüechli (fried apple rings).
Our female farmers and rural women are themselves mothers and grandmothers, passionate cooks and pleased to welcome you and your family or friends. They spoil you with meals, which recipes that evoke memories and tend to be transmitted across generations.
SWISS TAVOLATA is dining like at mother's or grandmother's home.
Very sincerely
Your SWISS TAVOLATA Team
More News Posts
---